What is a REIT?
A REIT is a Real Estate Investment Trust. A REIT raises funds from REIT investors,  and Bank(s) to invest into real estate properties, then distribute the revenues generated (mainly rental income) at regular time intervals to REIT investors.  REIT target certain real estate properties sectors, including but not limited to Hospitality, Medical, Offices, Retail and Residential.

The yield of a REIT ranges on average from between 2 to 5%, and it depends on 3 key factors
Revenue collected by REIT Manager
Expenses for operating the REIT
Entry price of REIT by REIT Investor 
Revenue generally is stable and doesn't change much because landlords drafts contract protecting their interests over the tenants. (There might be legislations for this soon, read more here) There was a spike in REIT revenue years back when Shopping Mall REIT Managers started renting out extra spaces for weekly events venue or for push-carts stores. Essentially it boils down to maximizing revenue generated per space. 

Expenses are mainly comprise of
Interests payment for bank loans,
Fee paid to REIT Manager,
Advertisement and maintenance of property 
These expenses are relatively fixed and predictable. REIT are mandated to distribute close to 90% of its taxable income, hence the biggest determining factor for the effective yield is the Entry Price. REIT are a commonly used instrument by retirees and advocates for the FIRE (Financial Independence Retire Early) movement in generating passive income to fund their lifestyles.
A Changing Landscape
2018 saw the entrance of bigger co-working space players such as JustCo, followed by WeWork. This concept is not new in 2018 but started picking up steam as smaller companies looked to reduce rental expenses by co-sharing office space.
Shopping Malls were also beginning to face higher vacancy rates since 2018, some of which have consolidated and converted vacancies into Co-working space such as the Case of Marina Square. Other possible reasons for higher vacancies include
Increasing rental at every renewal for tenants
Repetition of retailers at other malls
Customers opting to shop online
Increases in business operating costs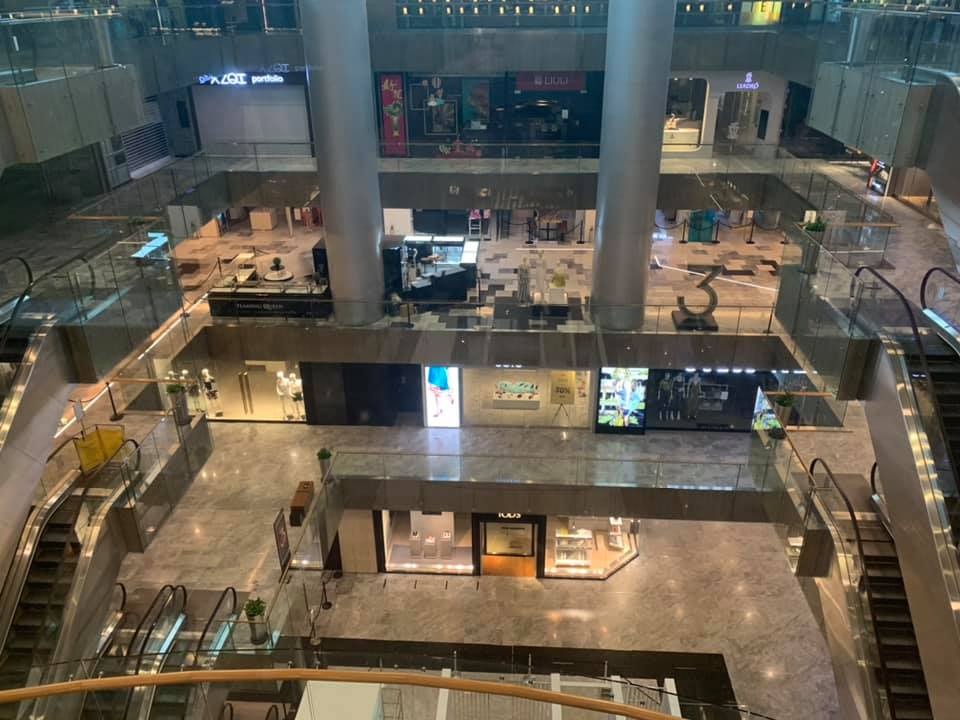 Paragon Shopping Centre during Circuit Breaker

Post Circuit-Breaker Work From Home
As most companies would have gotten used to employees working from home, there would be considerations for reduction of office space to save costs.

Dwindling Crowds
With crowd control measures, and a shadow of a potential recession, retailers are projecting more than 50% drop in revenue. 
What are the risks associated to REIT?

Income Risk
With the shutdown and uncertainty of many business caused by the Covid situation, commercial REIT's rental income will definitely be taking a hit. Expect to see rising vacancy rates.
Refinancing Risk
As REIT are mandated to distribute majority of their income to REIT Holders, they may hold sufficient cash reserves to service their debts & obligations. 
Land lease expiry Risk
This is commonly overlooked, as is the case for 99 leasehold residential properties. When the leasehold of the land expires, it will be returned to the government. Hence should the price of the REIT increase, stay constant, or decrease over time?

A Quick Thought Experiment
1.) If you bought a new car in Singapore today at say $110,000, 10-year CoE included, How much would you expect to sell it for at say Year 5?
Would it be more or less than $110,000?

2.) Similarly, if you bought a new 99-year leasehold 4-room HDB apartment at say $450,000 today, how much would you to expect to sell it for at say Year 10?Would it be more or less than $450,000?

Are your answers in (1) & (2) similar or different?
If they are similar, why are they are similar?
If not, why do you think they are different?

Do get in touch to share your views on this!