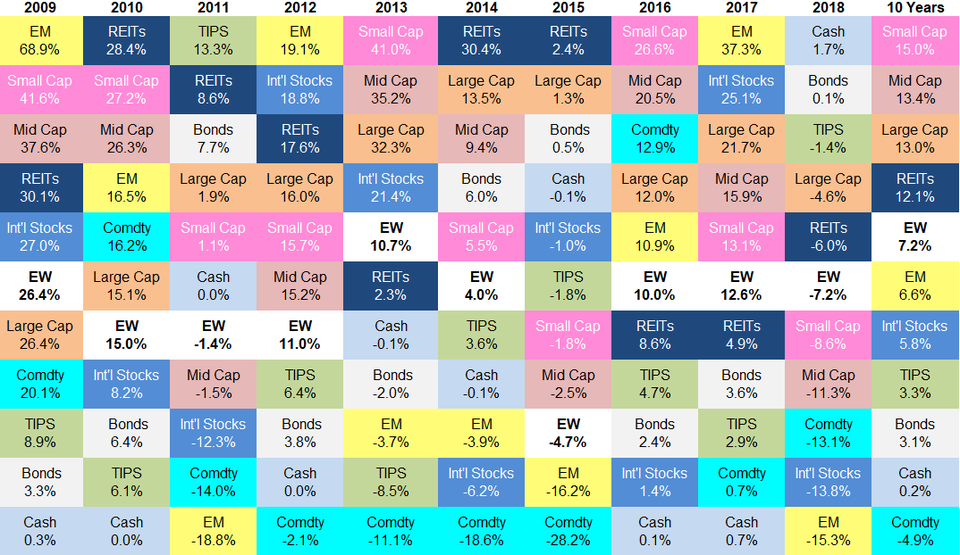 Asset classes
Different types of assets are grouped based on their financial structure, most focus on the main 5:
Stocks or equities.
Fixed Income or bonds.
Money market or cash equivalents.
Real estate or other tangible assets.
Commodities like crypto-currencies or gold.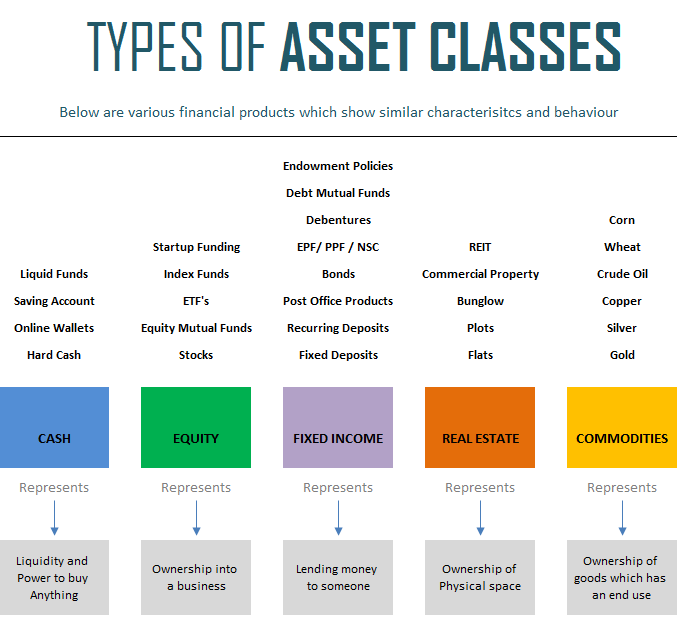 Returns for Savings 
We invest our monies to get returns. While leaving it in the bank gives 'guaranteed protection' and 'guaranteed returns', the question becomes on whether the derived returns is sufficient for our future needs. For most other asset classes, performance is dependent on the market cycle and the general sentiment.
Asset Risks
Different asset classes are sensitive to different risks. For example, a fully paid up property's potential returns is dependent on population growth, existing property supplies and interest rates. Most risks can be diversified or reduced, except these 3; Credit Default, Interest Rate & Liquidity. Identifying risks earlier and implementing measures to avoid/reduce them may help reduce loss of your investments.
Diversification
Diversification is important, but when you diversify across different asset classes, you also need to diversify your attention and time towards managing it.
What strategies are you utilizing for your various asset classes? How is it working out for you in the past? Now? And what about the future?
* * * * * *
Trust Garry's insight and expertise to grow your money with assurance. Click here to find out more…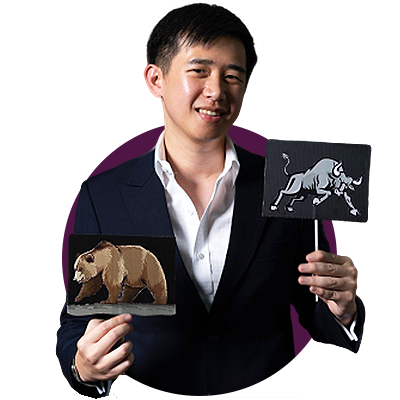 Garry Wong
Strategic financial planning to secure and double your wealth within 10 years.
* * * * * *